MORE THAN JUST A TRI CLUB
Be inspired by a community of like-minded individuals who support each other no matter what their goal. GTC is a club where everyone is welcome, and we pride ourselves on helping people achieve things they never thought were possible through the healthy pursuit of triathlon.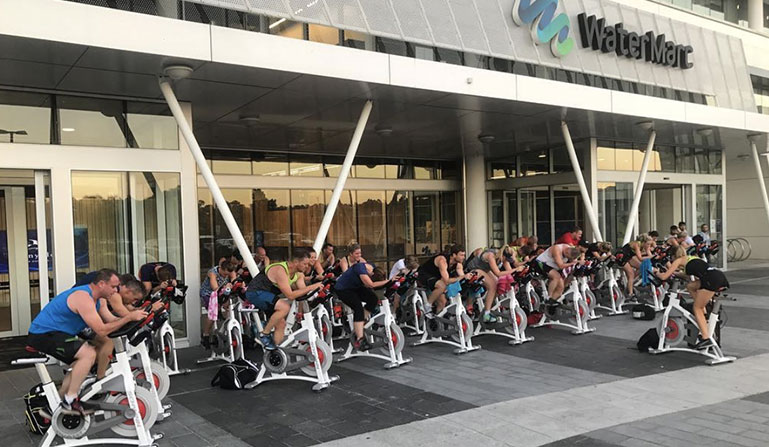 Your goal is our command – that's why we have training options to suit everyone. GTC welcomes triathletes of all levels, from straight beginner through to elite. Our sessions are designed to cater for everyone, so no matter what your level, you will have the time of your life. With flexible training options for those unpredictable schedules, through to our all-inclusive memberships, there truly is something for everyone.

The best team I have ever been a part of! GTC has 100% changed my life for the better

I can't say enough about how awesome this club is…from the coaches to the other athletes! Everyone is there for each other. Massive support and encouragement. It was only a year ago that I was struggling to swim 100m without gasping for air, and tonight I managed to swim a slow and steady 1500m for the first time.

Greensborough Tri Club has built a great and positive environment for new and older members alike. Great coaches and members help get you motivated and ready for your first ever triathlon or ironman event. It really is a club that caters for all levels and great to be a part of. I can't recommend more highly

I was completely taken back when I joined GTC. Not only are the coaches amazing,but the tribe are the most supportive, like-minded, inspiring group of people. The team have pushed me to achieve goals I would never have thought of setting. The culture Cat and Oli has built is one to be commended. There is no club like GTC.

I cannot believe how far I've come this past year! It's amazing seeing the progress and achievements of everyone in the club! I am proud to wear my green and black. The GTC team are a great group of like-minded people to train with – awesome coaches who know their stuff

Such a welcoming community with friendly and enthusiastic members. Caters for all skill levels, Cat and Oli have done an amazing job with this club, truly set the standard well done.

Hell yes I would recommend this club!In May 2018 I ran 3km non-stop at a training session. It was the furthest I'd ever really ran. On October 14th 2018 I ran a full marathon due to the help and support of this club! This club helps you do the impossible and be a better person.You won't know what you're capable of unless you join. You will challenge yourself and push the bar higher when surrounded by the community of Greensborough Triathlon Club

This club has amazing support from expert coaches and the team. Good training sessions which accommodate all fitness levels